State Basketball Tournament Cancelled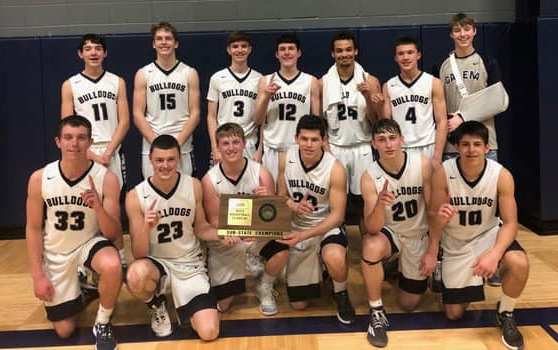 Congratulations to the GHS Boys Basketball Team for taking a 61-54 win over Burlington and advancing to the final four round of the 3A state tournament for the first time in school history!!!
Unfortunately, the state basketball tournament has been cancelled. The school received this information from the state concerning the tournament:
"After the conclusion of the quarterfinal round, the 2020 KSHSAA State Basketball Tournament will be canceled. Given the escalating concerns regarding COVID-19, the best decision for the safety of the student-athletes and spectators was to cancel the remainder of this championship tournament. The KSHSAA regrets the lost opportunity for teams and players that have worked to achieve their goals."
We wish to congratulate the boys basketball team on an excellent season. We are proud to say that you will always be champions in our eyes!!!